May 11, 2012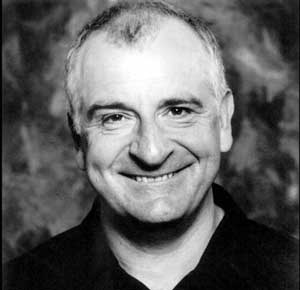 So long. And thanks
March 11, 1952 - May 11, 2001



May 9, 2012
The Tyranny of Fact-Checking
Despite the frequent mockery of his 2008 claim of being a "Pulitzer Prize nominee," Jonah Goldberg has now "accidentally" made it part of his biography:
On the dust jacket of his new book, "The Tyranny of Clichés: How Liberals Cheat in the War of Ideas," best-selling conservative author and commentator Jonah Goldberg is described as having "twice been nominated for a Pulitzer Prize."

In fact, as Goldberg acknowledged on Tuesday, he has never been a Pulitzer nominee, but merely one of thousands of entrants.

When this bit of résumé inflation was pointed out by a reporter for msnbc.com, Goldberg said he hadn't meant to mislead anyone and removed the Pulitzer claim from his bio at National Review Online ... And he added, "I never put it in the bio in the first place."

His publisher, Penguin Group (USA), said the error was unintentional and it would remove the Pulitzer word from his book jacket when it's time for the first reprint, "just like any other innocent mistake brought to our attention."
Look, folks, give the guy a break. I for one understand that one could totally accidentally include a piece of deceptive resume-padding bullshit on both the dust jacket of a book I wrote myself as well as my own biography on the website I'm the editor of. Let's not declare war on ideas here.


Posted by August J. Pollak at
9:17 AM